"Svetlana explained to me everything I needed in 15 mins and I've made smooth transition from turntables to CDJ's "
CHE POPE
Grammy Award Winning Producer
"Svetlana is always focusing on your goals and know how to get you there right away"
Maxim Nazarov
Investment Director in FinSight
"I've started with zero knowledge and was already mixing tracks by the end of my first lesson."
Bastiano Farran
Business Adviser and Global Transformation Leader
"I've started to play in the best clubs of LA, Miami and NYC in 3 month after taking lessons from Svetlana. Recently I was able to open up a show for DeadMouz in Miami. Now DJing is my full-time job which before was just a dream!"
KAYA
DJ
"The only DJ course that will take you from 0 experience to playing in clubs of SoHo NYC in 5 days."
Alex Sidarau
Visual Artist and Data Scientist
"I'm so happy I've found Svetlana! I've tried different DJ instructors and she's the only one who was able to break down technical part in easy steps!"
Nancy Mountuori
Marketing Director, Warner Brothers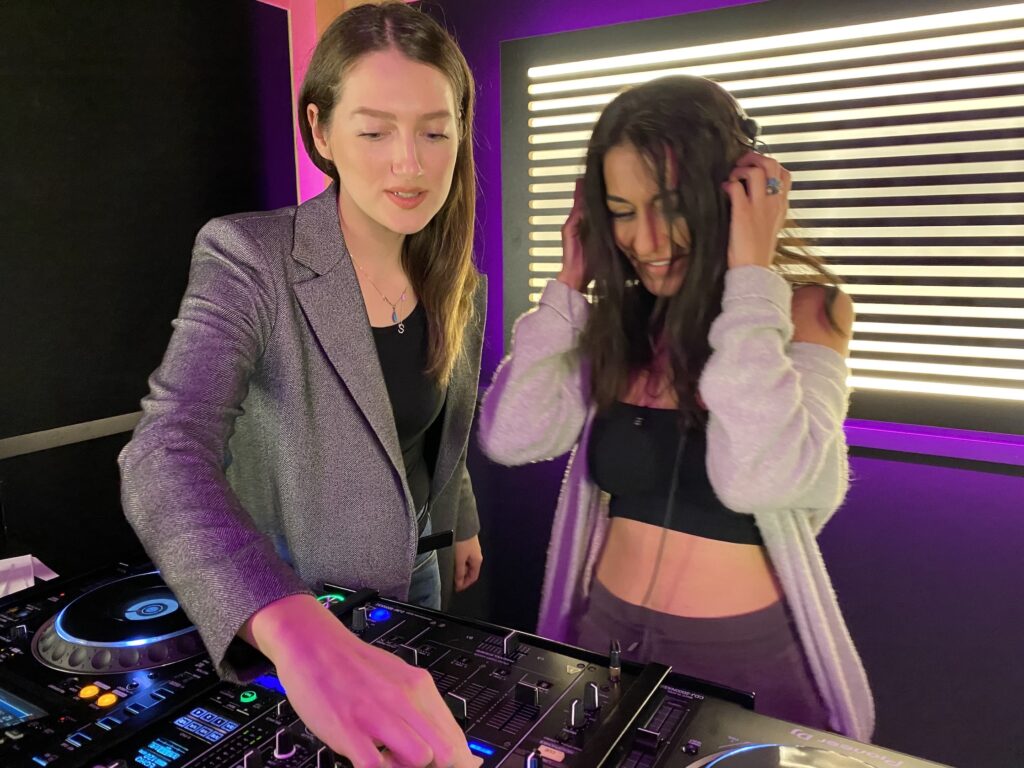 4 LESSONS, 6 HRS, FLEXIBLE SCHEDULE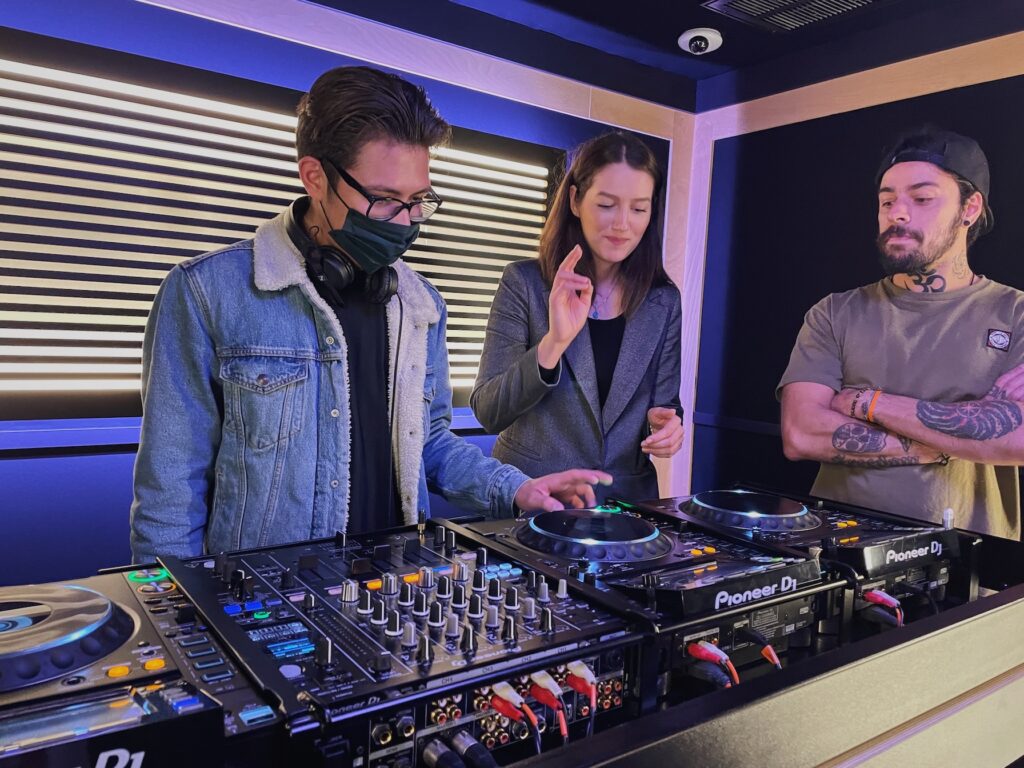 5 LESSONS, 10 HRS, 1 MONTH PROGRAM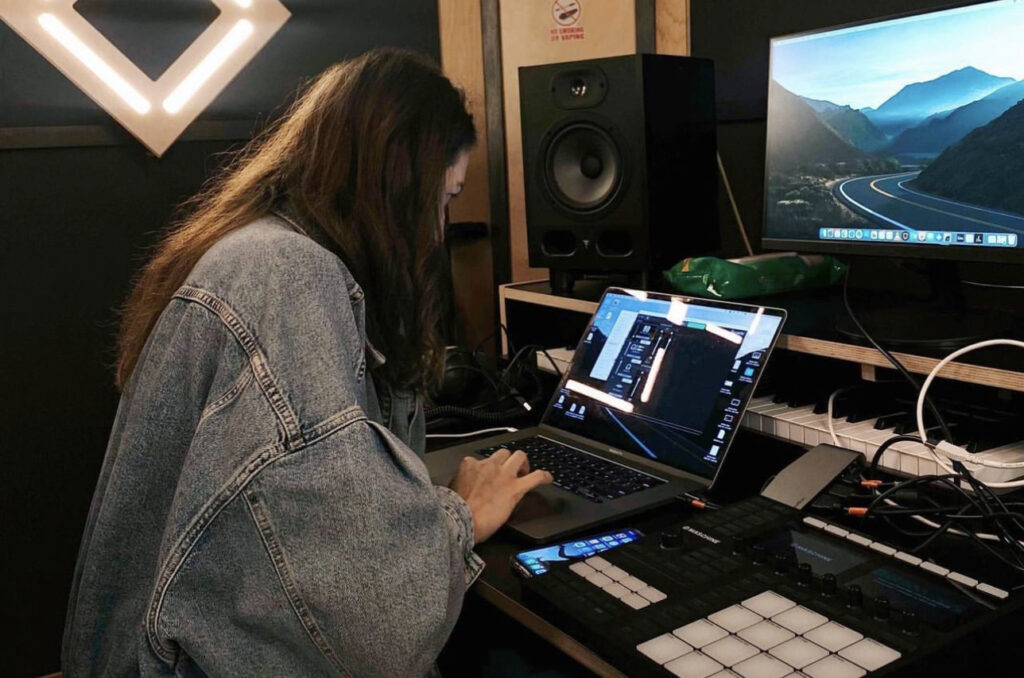 MUSIC PRODUCTION AND ARTIST DEVELOPMENT PROGRAM
With over 14 years of experience, SVETTI is enthusiastic to teach and help you to reach your goal in music and DJing. She's been playing in world-renowned clubs in NYC and, now she lives by her passions in life which are producing, performing and teaching. She can find an approach to anyone, from a newbie to a Grammy Award winning producer.
"I believe that everybody is talented and can find their own place in the music industry. It would be my honor to guide you on that musical journey and help you reveal your potential in whatever avenue of music inspires you the most."
I have a personal and hands on approach that is tailored for each of my students. I assess your skills, your goals and your personal style and from that I build a program that helps you carve out your unique voice and your own lane. I break down the technical aspects of DJing in a way that is digestible, approachable and fun! My goal is that by the end of the course, you will have the tools and resources you need to be actively booking gigs on your own and to see that music can not only be your passion but your full time career.
⭐️ 14 Years in Business
⭐️ Free Consultation
⭐️ Group or Private Courses
⭐️ Personal Touch to Every Student
⭐️ Flexible Schedule
⭐️ Female-Owned and Operated
⭐️ Offers Payment Plans
⭐️ Local Business
⭐️ Satisfaction Guaranty
DJ Svetlana Is and amazing teacher! She is able to match your pace of learning, which is helped me get ahead and learn as much as possible as fast as possible!
Charlie Cooper
November 5, 2023
I have never taken lessons before and with two hours of private lessons I'm able to create smooth transitions and have a basic understanding of the board and program. Svetlana was patient, accommodating and kind. I found her after speaking to several other teachers and I'm so glad I went with S. I'm really looking forward to my next session.
Joseph Maine
September 8, 2023
Svetlana is absolutely great! She made the lessons engaging and fun, and tailored to the kind of music I wanted to learn to mix. Definitely would recommend to anyone looking to improve their skills!
Katya Balakhovsky
August 23, 2023
Svetlana was amazing! Took a class with 2 other friends all with different musical backgrounds and Dj experience and she tailored the experience the whole way through. could not recommend more!
Alex Siesse
July 20, 2023
Svetlana is the best!! Her knowledge helped me drastically improve my skills and really help me gain a better understanding of all the important fundamentals as well as advanced techniques! I highly recommend everybody to go to Svetlana if you are considering lessons! She is an amazing person as well 🙂
Kyle Sullivan
May 13, 2023
Svetlana is an awesome teacher! She's very nice and encouraging, and I could tell that she has a lot of experience teaching students. I'm a beginner dj learning everything from scratch and she's been much helpful not only with the djing skills but finding the right equipments and planning to play professionally. If you're weighing between different options, go for this one!
Jiyoun Yoo
April 3, 2023
christopher diaz
March 17, 2023
Svetlana is a great teacher!! She's great at breaking down DJing into parts and building up the techniques. She is very supportive and meets you where you're at in learning.
Alex Blake Coblin
March 5, 2023
I was visiting from Germany and took an intermediate course! Wow, finally all the pieces of knowledge got together in my head into one working system! Now my transitions are 10x better!!!!
Tim Krupen
January 14, 2023
I highly recommend DJ Sveti she is a professional DJ and producer. I came from Portland to study and it was worth it.
Lilita Engel
January 12, 2023
Monday
Tuesday
Wednesday
Thursday
Friday
Saturday
Sunday
10AM – 9PM
10AM – 9PM
10AM – 9PM
10AM – 9PM
10AM – 9PM
10AM – 5PM
10AM – 5PM
Subscribe to our newsletter
© Copyright 2022 by DJ Lessons LA